Hey Swag Lovers,
It was an awesome first day yesterday. Thank you to everyone who showed up to collect your Kirpeep swag.
We're happy to announce the 1st winner of the Kirpeep SXSW 2013 Ultimate Swag Challenge. Bryan Andaya took home a $100 Amazon gift card after racking up a grand total of 89 points!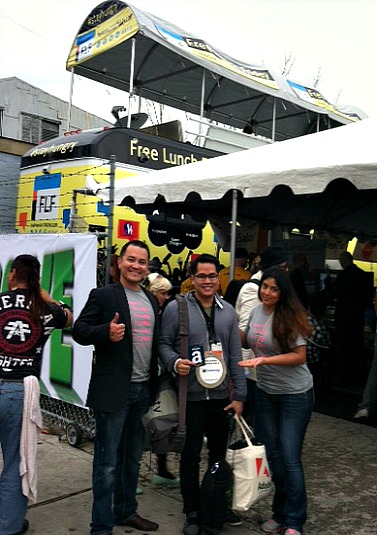 Updates:
Today (Sunday) and tomorrow (Monday) we will be at the Free Lunch Friday Rig located on 604 E 7th St from 11-4.
In case you still have not checked in with us this is how it will work.
1.) Check in with the Kirpeep team at the FLF Rig and get your Kirpeep swag.
2.) Search for swag on Kirpeep by typing hashtags #SXSW, or #SWAG.
3.) Start Collecting your swag.
4.) Check back in with the Kirpeep team no later than 4pm to tally up your swag points.
Important Tip!
Swag listed on Kirpeep is worth 25 points each and any other swag is one point a piece.
Good luck!
- The Kirpeep Team